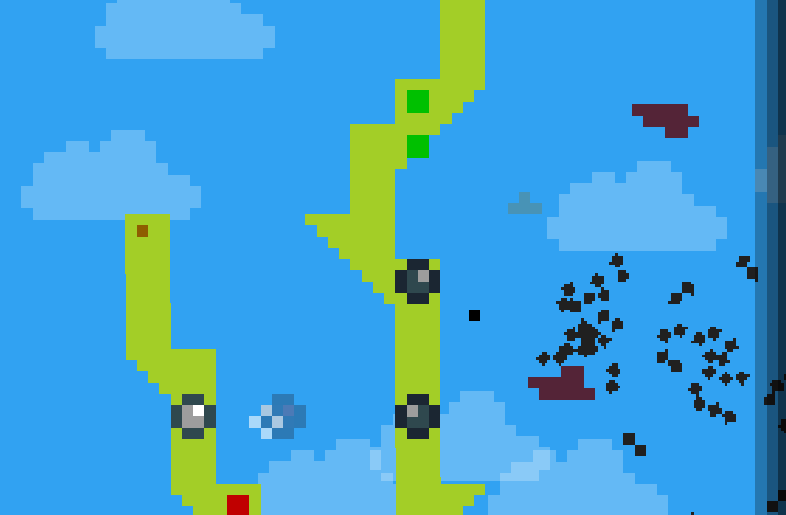 Plant + Birds
A downloadable game for Windows
Made for the Ludum Dare 36 Jam in only 48 hours.

You breed plants.
You are the planets only hope.
The bird king rules the skies with an iron claw, and it is up to you to stop him.
---
Build up your plant with new sections and turrets, selected from the bottom left.
Collect fruit from your plant to pay for these sections and turrets.
You have limited inventory so be careful with how you gather resources.
Kill all the birds. Click to Kill.
If they take 7 or more pieces away, then you lose. (these are called misses, and are shown in the upper left.)
The king lives at 500m in the air. Beat him to win. (use the flamethrowers, they work wonders)
Collect sunshine with your plant to clear misses. (represented by birds in the upper left of the play area)

---
Use right click to place, left click to kill birds and collect fruit.
1,2,3,4,5 switch what you are building.
---
Music by Ben Powell.
Credit:
The font is Platinum 4X6 by DragonDePlatino